Kevin F. Schettler, Esq.
Associate Attorney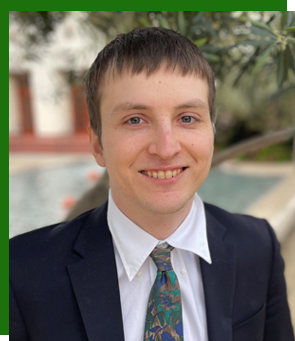 A resident of the Bay Area his entire life, Kevin has always been excited about giving back to the local community. Coming out of law school, he was immediately pulled toward Family Law and has never looked back. Kevin is excited to continue developing his legal skills and passionately advocating for our clients.
Kevin earned a Bachelor of the Arts in Political Science from California Polytechnic State University, San Luis Obispo, with an emphasis in Pre-law in just three years before immediately moving on to achieve a Juris Doctorate from Santa Clara School of Law. Having grown up in the East Bay, he was excited to remain in the area. During his time at both schools, Kevin focused on developing his skills surrounding alternative dispute resolution, mediation, and negotiation.
Kevin has worked at a few local Family Law firms since graduation, focusing on developing his ability to work with clients to help them navigate an often-difficult process. Kevin brings a fresh point of view and zealous advocacy to every case he works on and wants nothing more than to help our clients reach a resolution they are happy with.
As an associate in the firm, Kevin brings a voracious work ethic and hunger to help with every case he is involved with. He wants each and every client he works with to walk away knowing that the firm was invested in their case and happy with the result they managed to achieve.
In his off time, Kevin likes playing board games, checking local shelters for a cat to adopt, white water rafting, and binging science fiction television shows.
Awards:
2023 Rising Star (Super Lawyers)